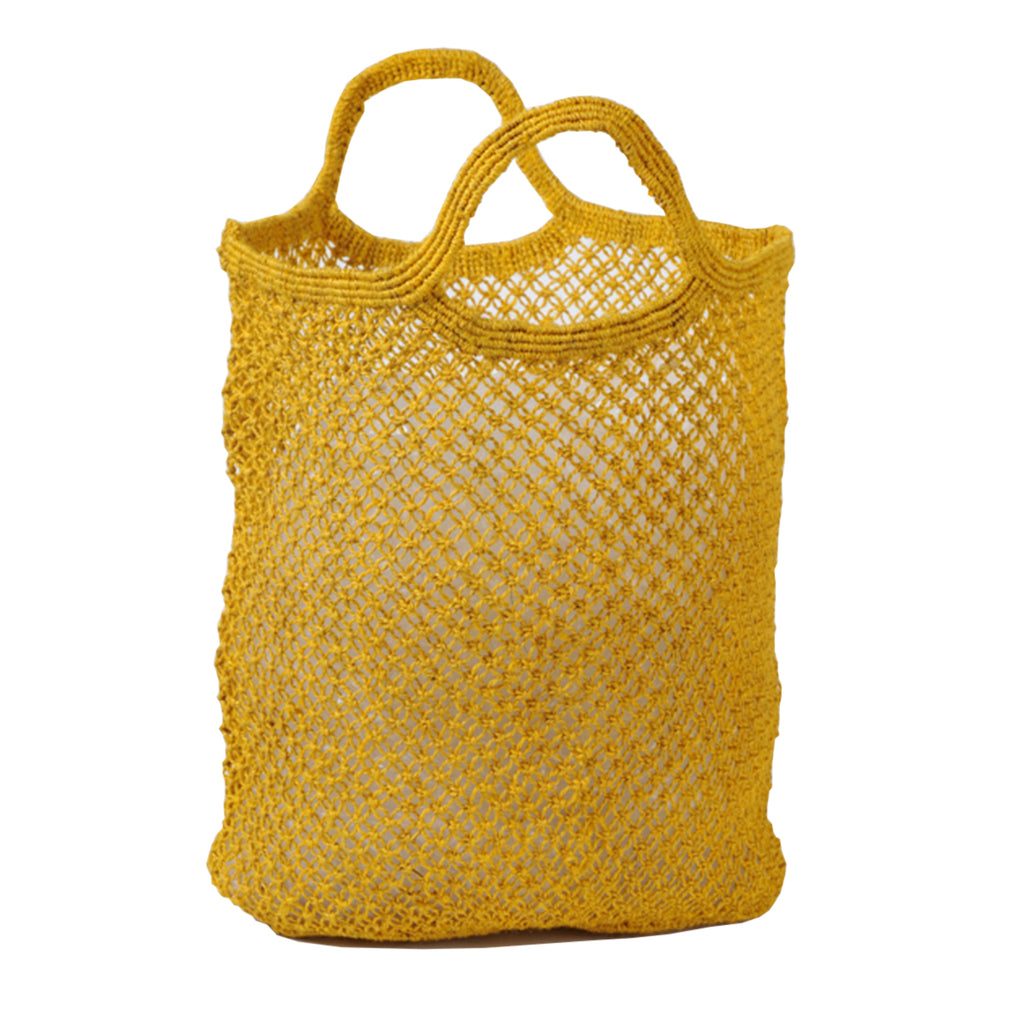 Jute macrame shopping bag (ochre)
£44.00
We have run out of stock for this item.
This stylish and light jute macrame shopping bag is hand made and dyed in Bangladesh and consists entirely of hand knotted jute thread.
Maison Bengal is a social enterprise that aims to provide some of the poorest people in Bangladesh with a decent and reliable wage. Working with local fair trade organisations, they provide training in handicraft production for some of the most marginalised communities. 
Hand knotted & dyed 
40cm x 32cm
Fair Trade