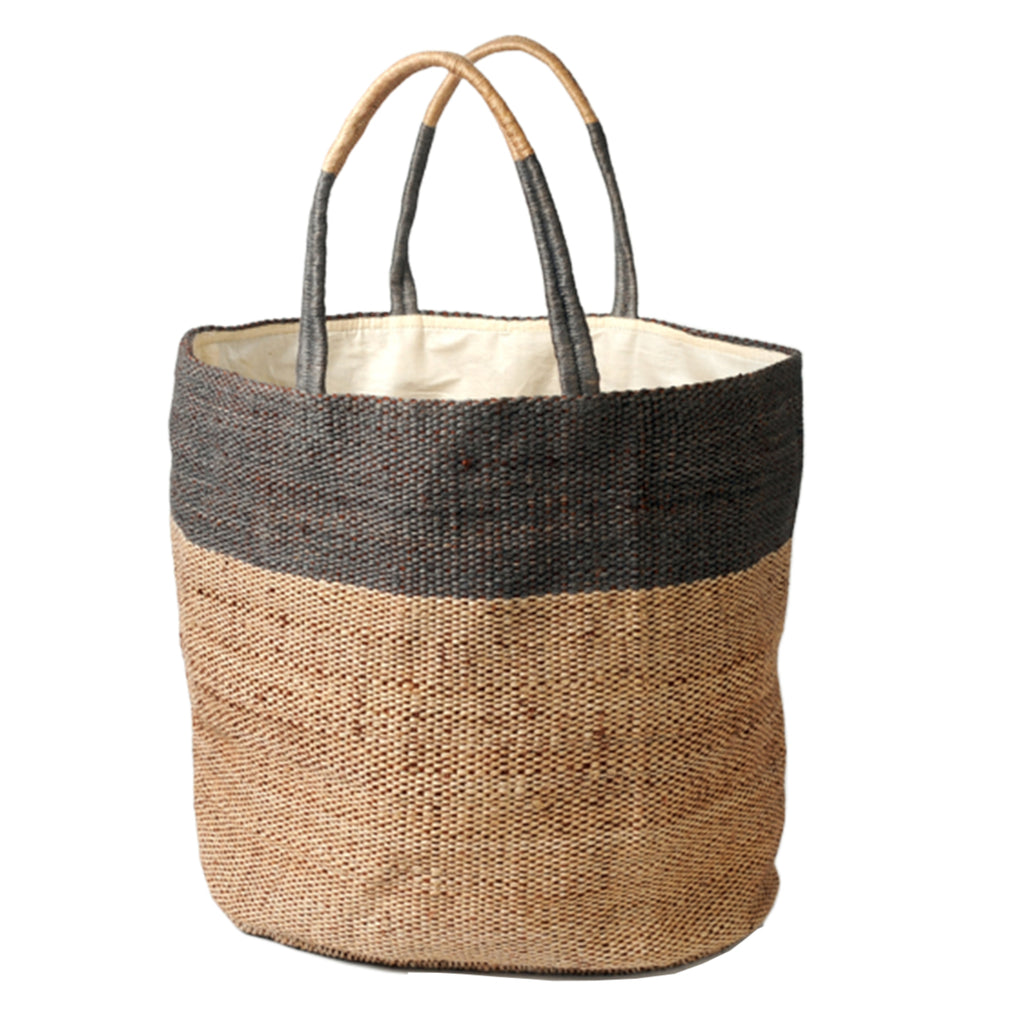 Two tone woven jute bag (grey)
£55.00
We have run out of stock for this item.
This large jute bag is handwoven in Bangladesh. It has handles woven in natural and grey jute with a matching yellow block stripe at the top, a cotton lining with an inside pocket.
Maison Bengal is a social enterprise that aims to provide some of the poorest people in Bangladesh with a decent and reliable wage. Working with local fair trade organisations, they provide training in handicraft production for some of the most marginalised communities. 
As this is a handmade item there may be very slight variations in size and colour.
Handwoven jute 
40cm (h)
Base 40cm x 33cm (dia)
Fair Trade