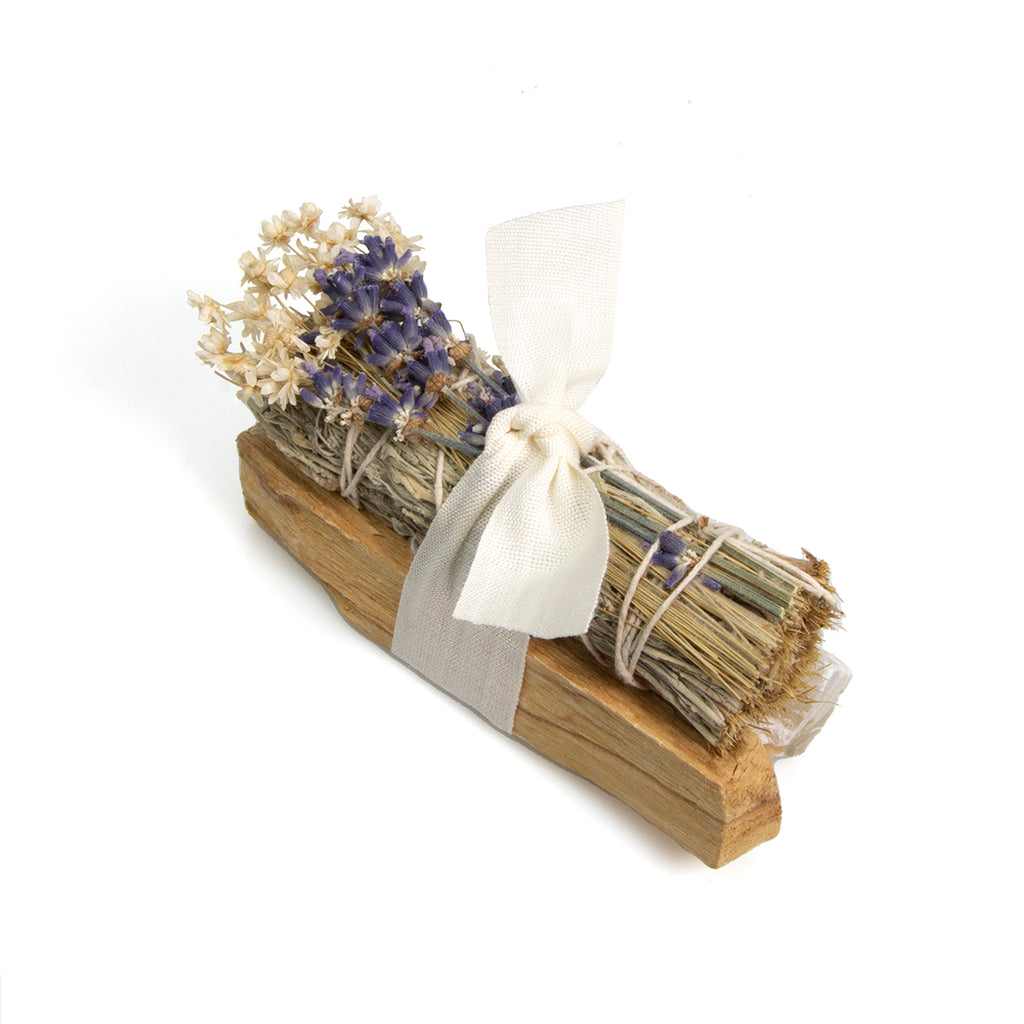 Selenite wellbeing bundle
£16.00
We have run out of stock for this item.
A wellbeing bundle to cleanse and remove negative energies. The selenite smudging kit contains a piece of rough cut selenite – a calming stone to instil deep peace, balance energy and stabilise emotions; a stick of Palo Santo to cleanse and heal; and desert sage to disperse negative energies.
Tied in a bundle with dried lavender, a flower used to heal, calm, and purify, this little bundle is a great way to promote wellbeing.   
Length 9-10cms

To cleanse

Promotes wellbeing