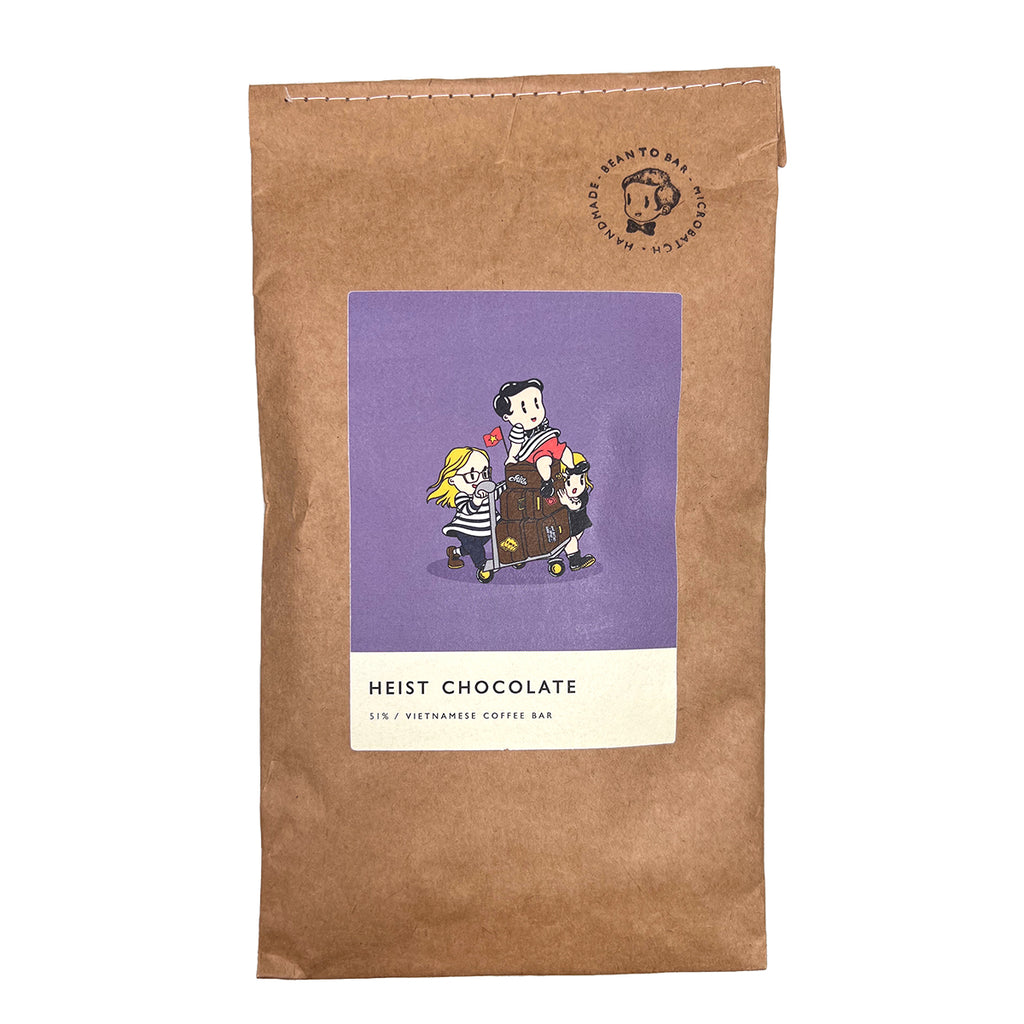 Vietnamese coffee chocolate bar
£7.50
We have run out of stock for this item.
Heist is a chocolate maker based in Cardiff, Wales, specialising in micro-batches of stone ground chocolate, using single origin cacao beans that are hand sorted and roasted in a small factory in the centre of the city.
Owner Michael Lewis single handedly grinds and roasts every bean to make the most delicious chocolate.
One half of this bar is a creamy white chocolate and the other half a dark Girls Who Grind coffee chocolate. Take a piece from each side and eat it together for a creamy coffee taste sensation.
Cocoa Solids: 51% min
80g 
Single origin Cacao beans
Ingredients: Dark chocolate (cocoa beans, cocoa butter, cane sugar), white chocolate (cocoa butter, whole milk powder, cane sugar), ground coffee beans.