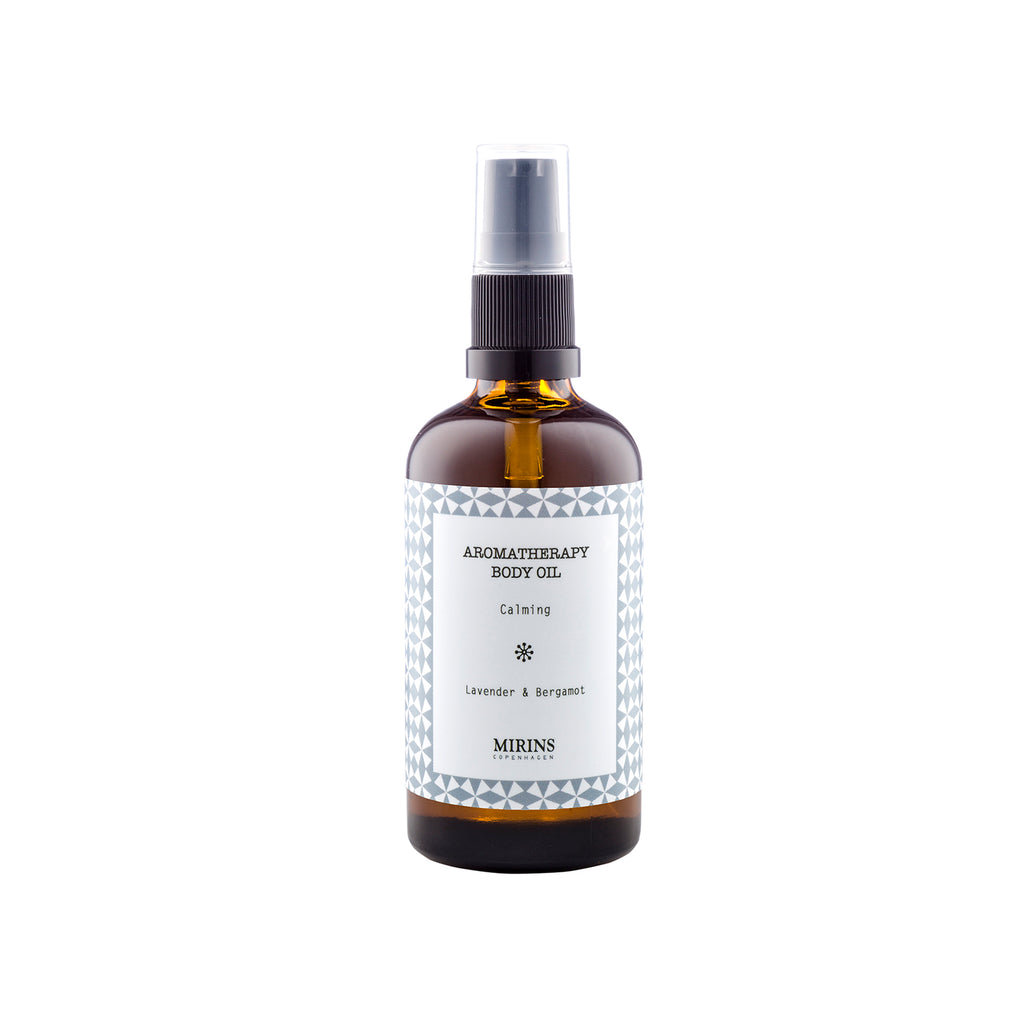 Calming blend body oil
£26.00
This hydrating and nourishing body oil is a blend of apricot kernel oil, jojoba oil, argan oil and and the essential oils: lavender and bergamot. Argan oil especially is rich in fatty acids and antibacterial agents. 
This calming blend of sweet aromatic lavender and the essence of uplifting bergamot fruit soothes and evaporates stress. Lavender was selected for its precious attributes and beautiful scent. It is recognized for its power to improve sleep and soothe headaches. Combined with bergamot, which acts as a natural anti-depressant, this Calming blend is a perfect balance of therapeutic plant properties to relax and unwind naturally.
Mirins Copenhagen has developed a bath and body care range based on herbalism and aromatherapy, aiming to enhance the mood in addition to pampering the body. They source only natural and organic ingredients and never use preservatives, synthetic additives or artificial perfumes in their products. Each item is handcrafted to ensure the highest quality.
100ml
Calming aromatherapy blend
Lavender & bergamot
Natural & Organic
Handcrafted
Ingredients Apricot Kernel Oil (Prunus armeniaca), Jojoba Oil (Simmondsia chinensis), Argan Oil (Argania spinosa); Essential Oils: Lavender (Lavandula angustifolia), Bergamot (Citrus aurantium).