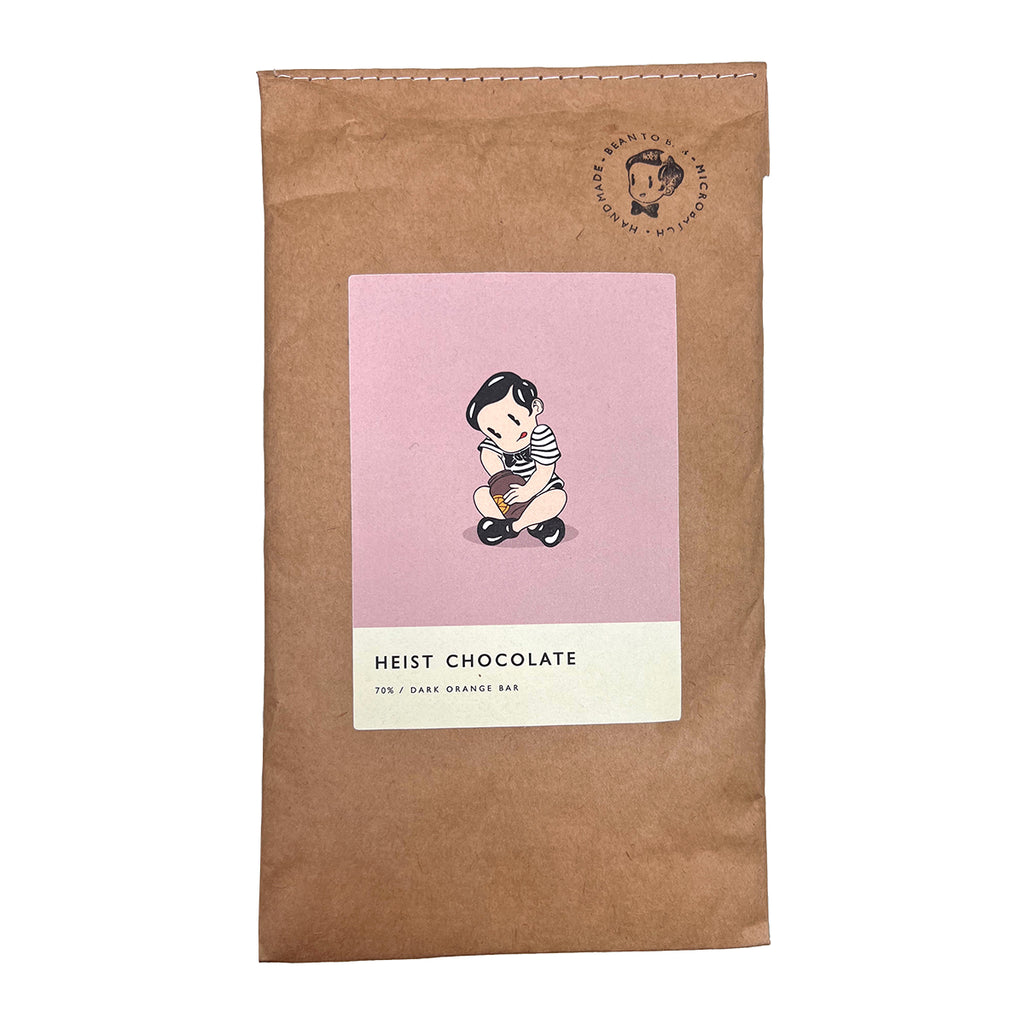 Dark orange chocolate bar
£7.50
We have run out of stock for this item.
Heist is a chocolate maker based in Cardiff, Wales, specialising in micro-batch stone ground chocolate, using single origin cacao beans that are hand sorted and roasted in a small factory in the centre of the city.
Owner Michael Lewis single handedly grinds and roasts every bean to make the most delicious chocolate.
The organic orange oil in this bar adds a sweetness to the chocolate that may soothe the souls of those daunted by the straight dark chocolate bar.
Cocoa Solids: 70%
80g 
Single origin Cacao beans
Ingredients Cocoa beans, cocoa butter, organic cane sugar, organic orange oil.