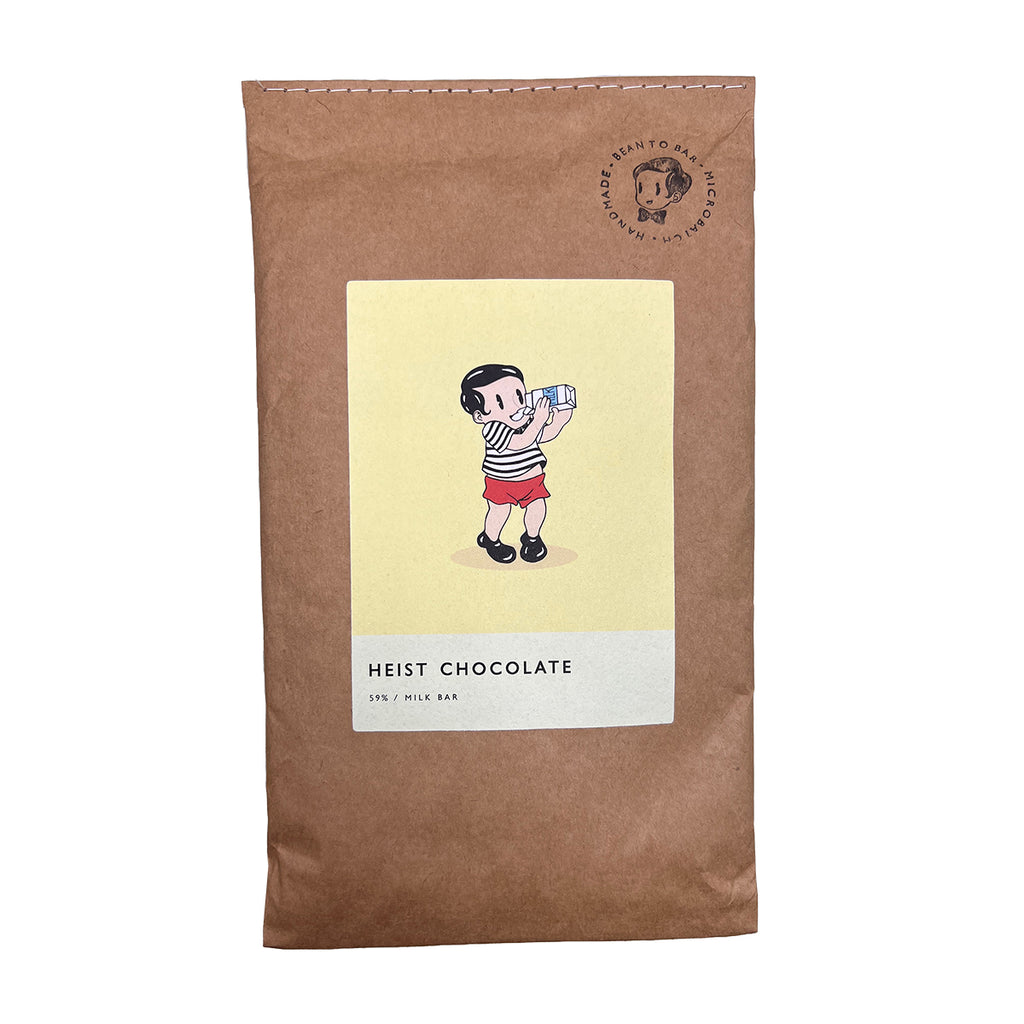 Heist is a chocolate maker based in Cardiff, Wales, specialising in micro-batches of stone ground chocolate, using single origin cacao beans that are hand sorted and roasted in a small factory in the centre of the city.
Owner Michael Lewis single handedly grinds and roasts every bean to make the most delicious chocolate.
Rich, smooth, milk chocolate with a slow, buttery melt. It's milk chocolate but extra cocoa beany
Cocoa Solids: 59%
80g 
Single origin cacao beans
Ingredients: Milk chocolate (organic cocoa beans, organic cane sugar, organic cocoa butter, whole milk powder).