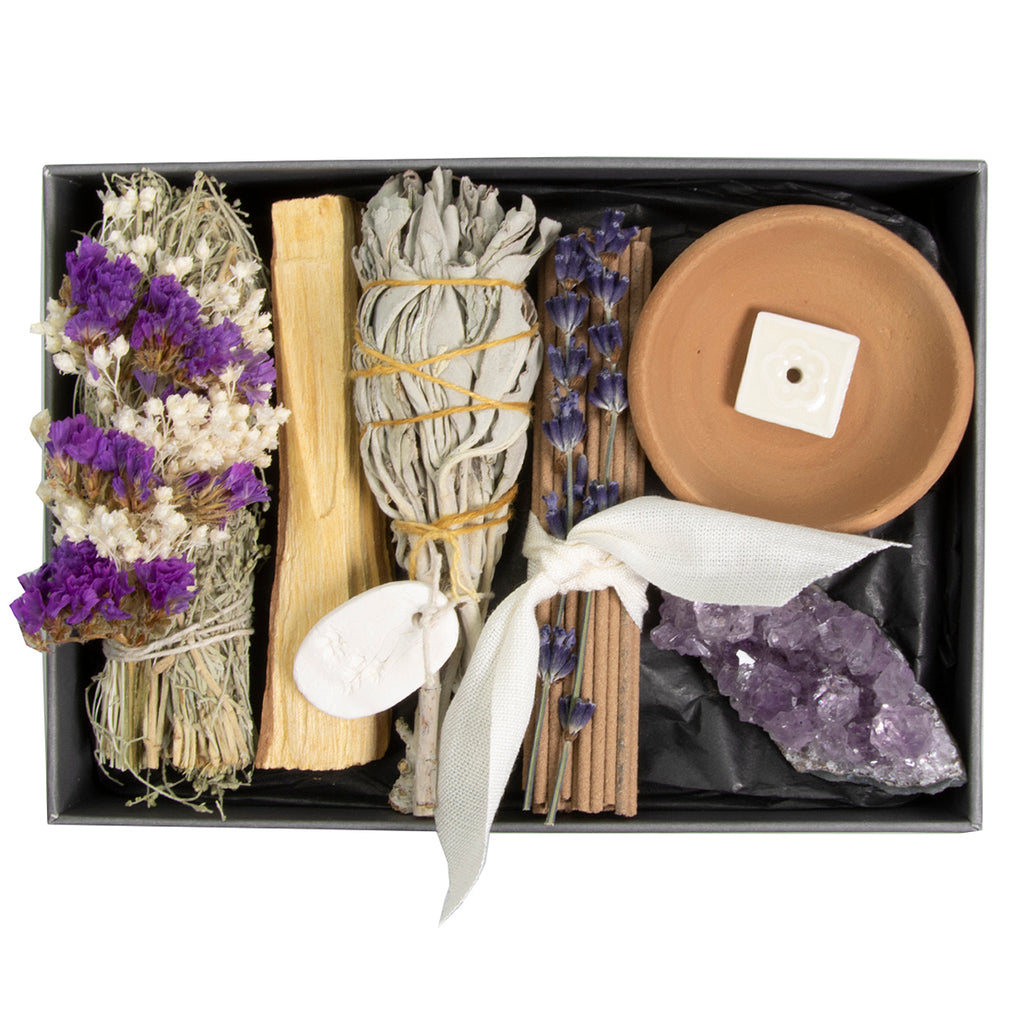 Wellbeing box (sleep easy)
£39.00
Create a sense of calm and wellbeing to aid a good night's sleep. The Sleep Easy Wellbeing box by Reste is the perfect gift for a friend or loved one who might be need a little help to get a restful night. Or treat yourself and sleep easy!
Each box comes tied with vintage haberdasher's tape and includes...
Desert sage tied with dried flowers to disperse negative energy

A stick of sustainably sourced palo santo to cleanse and heal

White sage tied with a decorative handmade ceramic tag to purify and cleanse

Brilliant Blue Lavender incense by Japanese Nippon Kodo, tied with lavender, to calm and purify

A ceramic incense holder with a small terracotta bowl

A piece of amethyst Druze, the Great Protector, to relieve stress, dispel anger, fear and anxiety and to protect from nightmares.  

Please note, dried flowers may change due to their seasonal nature. Amethyst Druze is a natural product so size and shape may vary to that pictured.