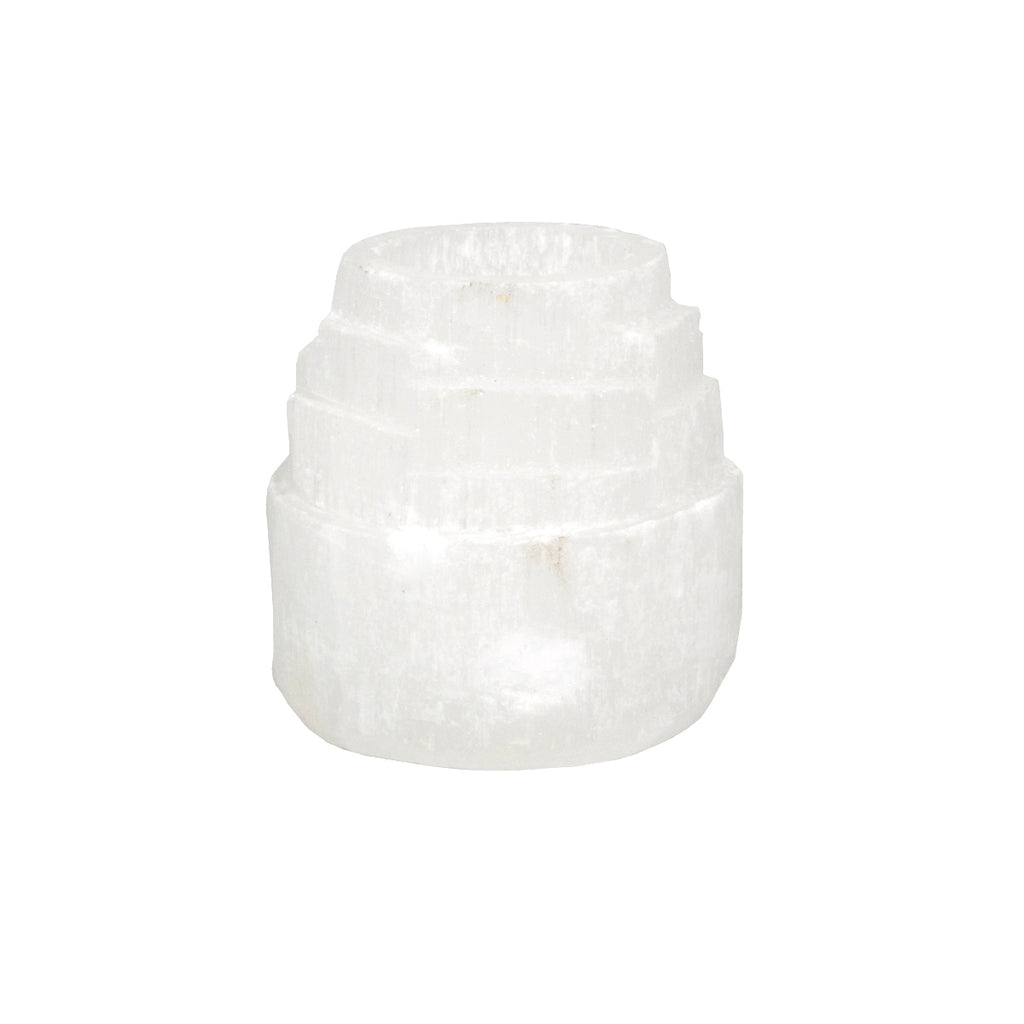 Selenite tea light holder
£15.00
Carved from crystal (gypsum), Selenite is a calm stone that instills deep peace, 
balances energy and stabilizes emotions. It is believed to have a cleasing effect, 
removing negative influences. 
Because it is a natural product each tea light holder is unique and may vary a lot in shape, size and colour. Care must be taken when placing it on a surface which is sensitive to moisture and heat.
9.5cm (dia) x 9.5cms (h) (approx)
Selenite
Size and colouring varies
Tea light candle not included