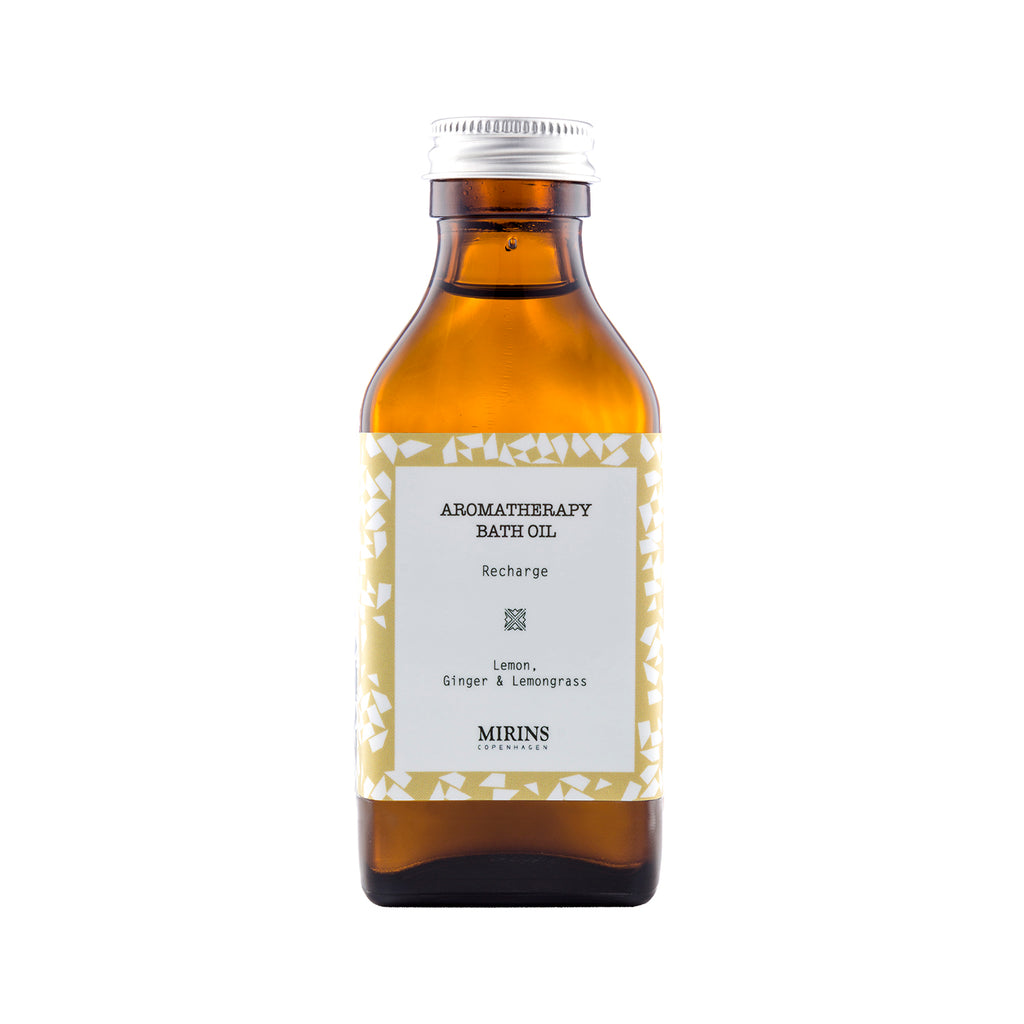 Recharge blend bath oil
£17.00
Boost your energy and relieve tension with this zesty Recharge blended bath oil. Combining the purifying qualities of lemongrass with the uplifting zing of pure lemon and the warmth of ginger, it will definitely put a spring back in your step. Just add a few drops to the bath water to enjoy the therapeutic properties of the plants and the moisturising benefits of the natural oils. 
Mirins Copenhagen has developed a bath and body care range based on herbalism and aromatherapy, aiming to enhance the mood in addition to pampering the body. They source only natural and organic ingredients and never use preservatives, synthetic additives or artificial perfumes in their products. Each item is handcrafted to ensure the highest quality
100 ml
Recharge blend
Lemon, ginger & lemongrass
Natural & organic
Handcrafted
Ingredients Castor Oil (Ricinus Communis), Avocado Oil (Persea gratissima), Almond Oil (Prunus dulcis), Jojoba Oil (Simmondsia chinensis); Essential oils:Lemon (Citrus medica), Ginger (Zingiber officinalis), Lemongrass (Cymbopogon citradus), Lavender (Lavandula angustifolia).