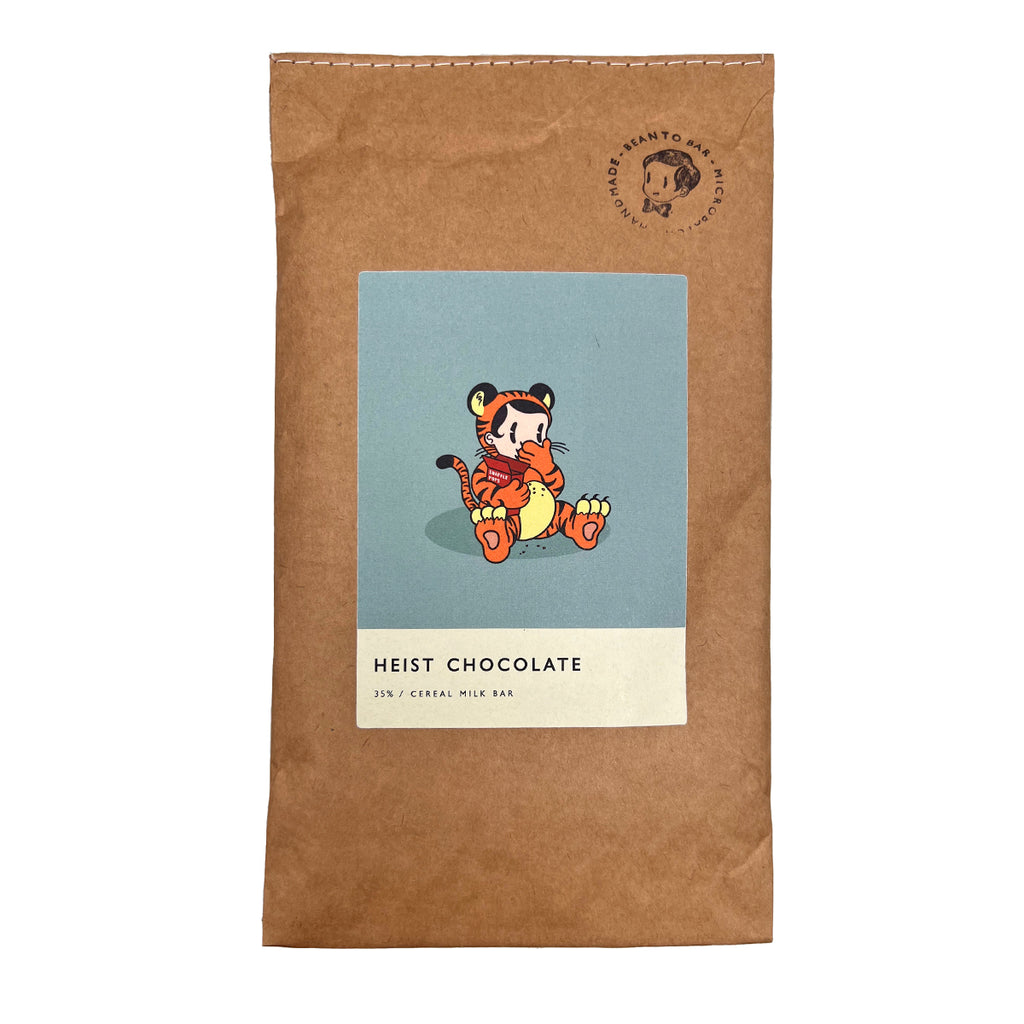 Cereal milk chocolate bar
£7.50
Heist is a chocolate maker based in Cardiff, Wales, specialising in micro-batch stone ground chocolate, using single origin cacao beans that are hand sorted and roasted in a small factory in the centre of the city.
Owner Michael Lewis single handedly grinds and roasts every bean to make the most delicious chocolate.
Everyone knows the best bit of a bowl of cereal is the milky goodness at the end. This bar of white chocolate is ground together with cereal milk and then laced with crispy cornflakes.
White chocolate contains cocoa solids: 35% min

80g
Single origin cacao beans
Ingredients: White chocolate (cocoa butter, cane sugar, whole milk powder), cornflakes, sea salt.