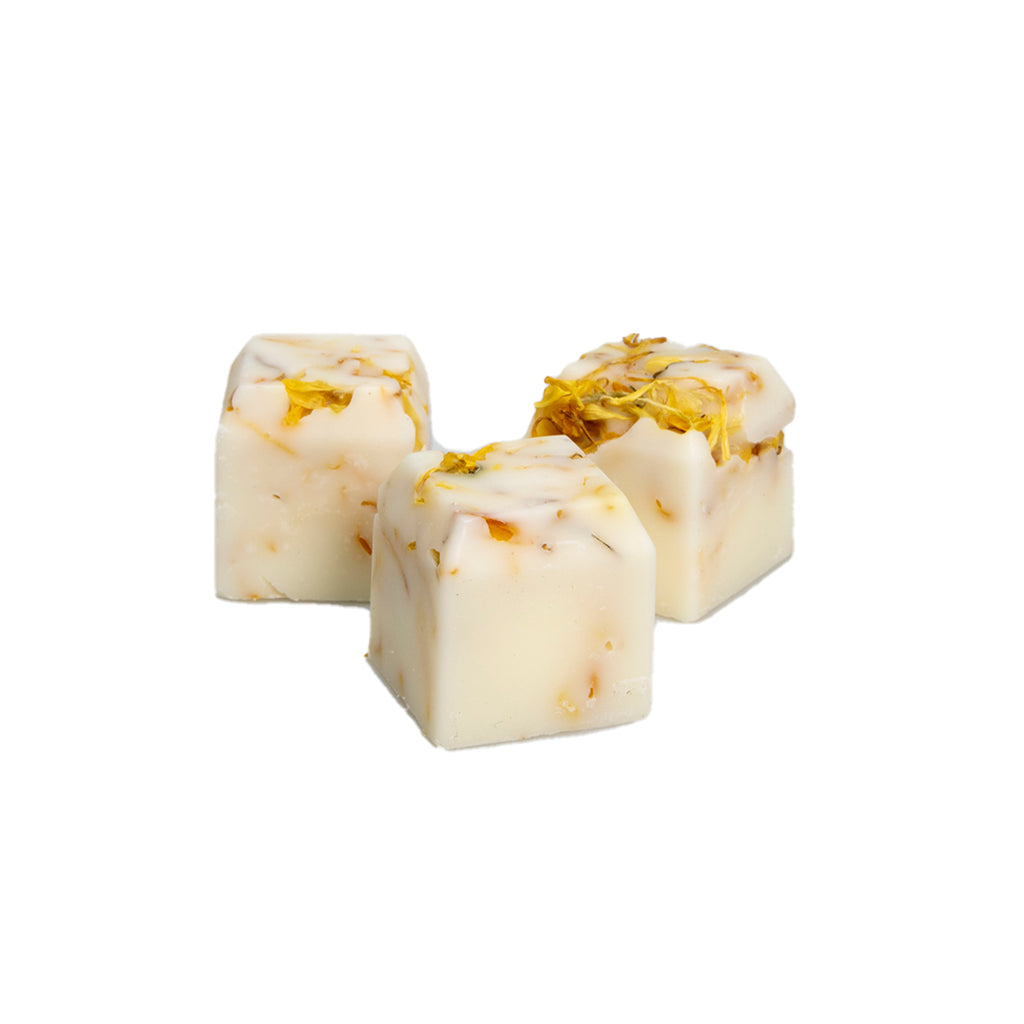 Nerola, a warming citrus and spiced mix including Neroli, ginger and cardamon.
Named after the princess of Nerola Marie-Anne de La Trémoille in Italy. She wore the scent of orange blossom (Neroli) as perfume.
Six botanical scented aromatherapy wax melts, made with eco soy wax, essential oils, and botanical elements, petals or fruit peel. No nasties or synthetics. 
Just place one or two in the cup of an oil burner and use a single non scented tea light underneath to gently melt the wax. The scent throw is pretty awesome.
Six wax melts in a box

Vegan
Eco soy wax & essential oils