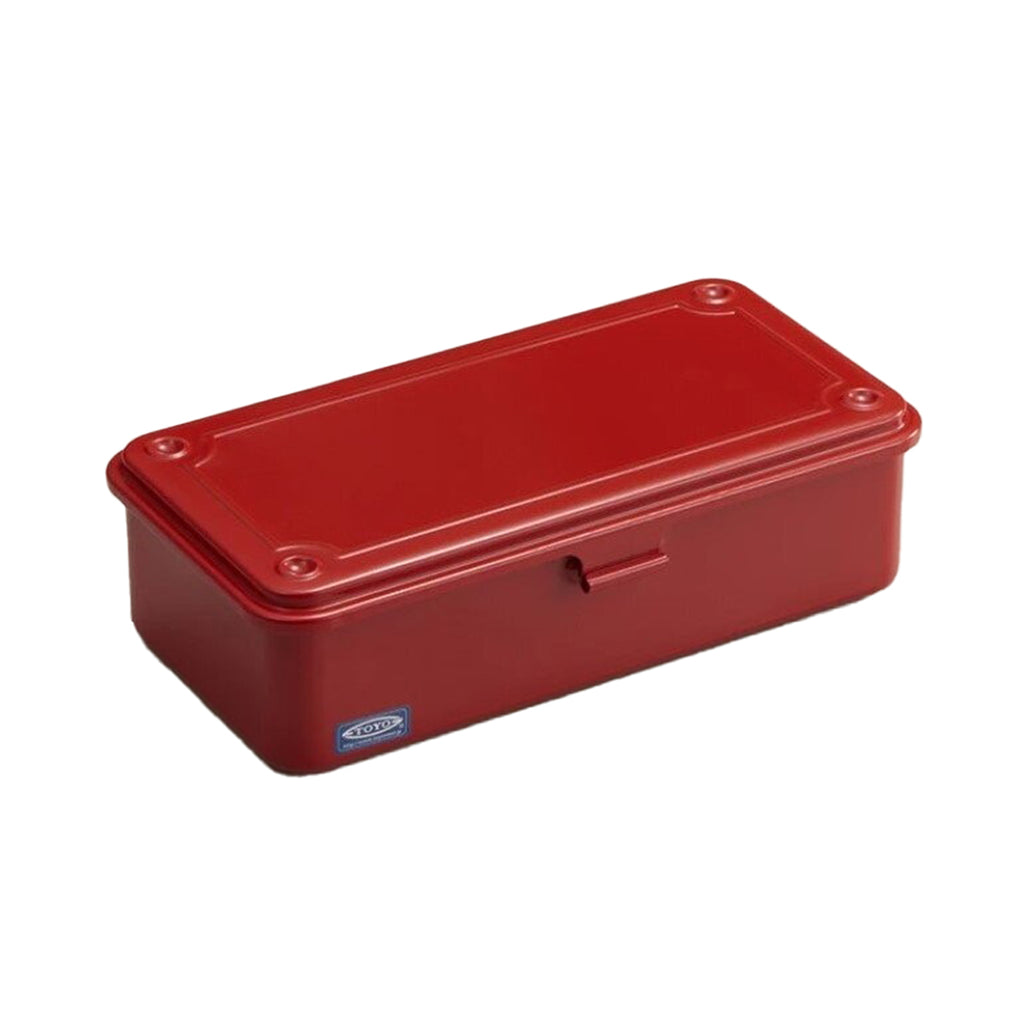 Small steel toolbox (red)
£25.00
We have run out of stock for this item.
Established in 1969 in Japan, Toyo Steel was the first company in the world to successfully make a seamless steel toolbox from a single sheet of steel.
Simple, durable and rugged yet beautifully designed, this small toolbox is a perfect storage solution.
20.3cm (w)x 10.9cm (d) x 5.6cm (h)

Stackable

Pressed from a single steel plate